McLean Area Branch Members Are Leaders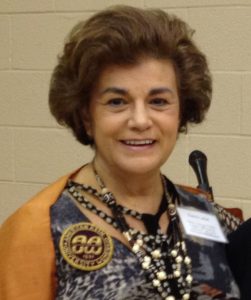 The McLean Area Branch nurtures and encourages women leaders.  A number of our branch's current members have been elected to national, state, and community offices.
Elaine Lailas was a member of the McLean Community Center for 6 years and was Governing Chair for 2 years, including during one of MCC's renovations. She was also elected by all members of AAUW as program vice president on the national AAUW Board of Directors.
Mary Ann Graham, Joanne Field, and Margie Broderick all served in elected community positions. Mary Ann served more than 20 years on the Round Hill, VA, Town Council.  Joanne served 5 years on the Fairfax County School Board, including as chair, and Margie served 4 years on the Washoe County, NV, School Board.
In McLean's Dranesville tax district Caroline Pickens, Dorothy Hassan, Diane Alden and Rebecca Horahan were all elected to the McLean Community Center Governing Board, and Caroline Pickens and Dorothy Hassan served as chair.
Elected by all AAUW members in Virginia, Elaine Lailas, Peggy Stotz, Nancy Richardson, and Caroline Pickens all served at presidents of AAUW of Virginia.
Deborah DeMasi has served on the Board of Directors of the Northeast-Midwest Institute since 2012.