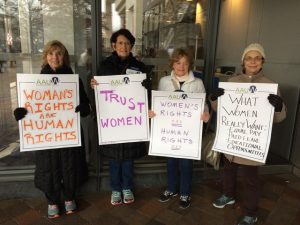 The McLean Area (VA) Branch of AAUW cordially welcomes you to our website. Founded in 1969, our branch has strongly supported AAUW's mission to advance equity for women and girls through advocacy, education, philanthropy, and research. We invite you to browse and to learn more about our branch, our annual used book sale and other branch projects, and our special interest groups. Please ask for more information when you read something that interests you.
---
McLean Branch – Leader in Northern Virginia AAUW Start Smart Initiative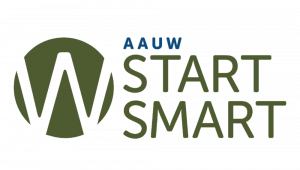 The McLean Branch has taken the lead for the Northern Virginia area in sponsoring the AAUW Start Smart initiative to increase economic security of women entering the workforce. Start Smart is a two hour seminar developed and licensed by AAUW to train women before they graduate from college on how to negotiate salaries at the start of their careers, so they are not behind the pay curve from the outset.   In order to implement this program, our members are working with three local institutions to initiate training programs to assist women when applying for jobs upon graduation.   We also seek sponsors to help facilitate this program.  For more information, email Sue Christie, suechristie@gmail.com, or Barbara Sipe, bfs4000@aol.com.
---
CELEBRATING OUR BIG 5-0!
On May 9, 1969, the McLean Area Branch was chartered by the AAUW Board of Directors as a new branch of the American Association of University Women.  Our first president was Elaine Weed, followed by Mary Ann Curry (a dual member now living in Florida), and then continuing branch member Carol Langelier.  We'll be celebrating all year with a 50th anniversary grand finale in May 2019.  Watch for more events and historical tidbits!
---
AAUW News April/May 2018
Ready to read, or print to keep.
Next meetings:
See our upcoming events in the right-hand column and a full list on our calendar.
Be sure to check  Activities
for details on upcoming meetings of our interest groups.
---