The McLean Area (VA) Branch of AAUW cordially welcomes you to our website. Founded in 1969, our branch has strongly supported AAUW's mission to advance equity for women and girls through advocacy, education, philanthropy, and research. We invite you to browse and to learn more about our branch, our annual used book sale and other branch projects, and our special interest groups. Please ask for more information when you read something that interests you.
---
IDEAS AND HELP NEEDED
As 2020 winds down, we are looking toward our fundraising efforts for 2021. Although signs of progress in confronting the virus are encouraging, there is no certainty yet that we can safely have a book sale next year. With that in mind, we are asking all members to think about alternative fundraising activities. The 2020 event with the signed baseballs was very successful and we would like to match that effort but with different themes. Please send your thoughts and suggestions…and let us know if you wish to be part of the fund-raising coordination group…to contact Nina and Tom Click Here.
---
Thank You!
McLean AAUW extends a huge thank you from our branch to all of the donors. In total we raised $11,538.18 through our 2020 AAUW McLean Area's GoFundMe page.  We intend to have an additional GoFundMe fundraiser this year in lieu of our book sale.  Check for further information under the "Book Sale" tab under the "Activities" section of this website.
If you would like to donate to our cause, please send any donations to McLean AAUW c/o Aroona Borpujari, 1225 Meyer Court, McLean, VA 22101. Checks to be made out to McLean AAUW.
Questions:  aauwbookfair@gmail.com    703-527-4206
---
As an Amazon Associate we earn from qualifying purchases.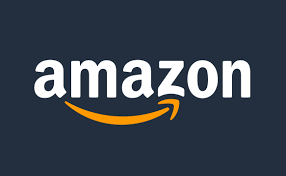 ---
Next Meetings:
If you wish to receive an invitation to a meeting described below, please click here.

LINKS FOR CONFERENCE REGISTRATION
REGISTER FOR DAY 1: https://us02web.zoom.us/webinar/register/WN_TveFAYLQROO_WQuBgfzSgQ
REGISTER FOR DAY 2:
https://us02web.zoom.us/webinar/register/WN_nreRC7-HQ–eVNndZzz58w
REGISTER FOR DAY 3:
https://us02web.zoom.us/webinar/register/WN_69wqwPnSQDy67ks-yacJfg
Click Here to Download Conference Brochure
---
March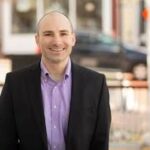 Tuesday, March 16, 2021
6:30 pm via Zoom
Steve T. Descano, Commonwealth's Attorney for Fairfax City and Fairfax County, is a veteran, former federal prosecutor, and father.
A West Point graduate, Steve was a helicopter pilot and U.S. Army Officer before putting himself through law school and becoming a federal prosecutor. He served as a federal prosecutor under the Obama Administration for six years specializing in complex financial crimes of both national and international scopes.
After his work in the Justice Department, Steve went on to serve his community as a board member for NARAL Pro-Choice Virginia as well as the Fairfax County NAACP's first nominee to the County's Police Civilian Review Panel.
Steve previously worked to help families throughout the region as the outgoing Chief Operations Officer and General Counsel at Paragon Autism Services, Northern Virginia's premiere provider of Applied Behavior Analysis therapy for children with Autism.
Since taking office in 2020, Steve has embarked on a groundbreaking reform agenda. He has implemented policies that make our community safer while addressing racial and socioeconomic inequities in our criminal justice system, stemming the tide of mass incarceration, and elevating a holistic, values-based approach to prosecution over a reflexively punitive one.
Steve lives in Burke Centre where he is happily married to his wonderful wife Ryanne and is a proud parent of his incredible eight-year old daughter Charlotte.
---
McLean Branch Celebrates our Student STEM Award Recipients
On September 20th, 2020, branch members recognized six high school students who were the recipients of our 2020 STEM awards. Shown are: first row, from left, Abigail Xu, Langley High School, recipient of the STEM Excellence Award for her team project at the Virtual Fairfax County Regional Science and Engineering Fair; Victoria Li, recipient of the 2020 Math Achievement Award at Langley High School; second row, Fay Schuai, recipient of the 2020 Science Achievement Award at Langley High School; Katie Cox, recipient of the 2020 Science Achievement Award at McLean High School, with her parents John and Julie Cox; Eleanor Richard, recipient of the 2020 Math Achievement Award at McLean High School, with her parents Pascale and Oliver Richard; Emily Sun, Langley High School, recipient of the STEM Excellence Award for her team project at the Virtual Fairfax County Regional Science and Engineering Fair; third row, Myrtle Hendricks Corrales, past president and scholarship liaison for George Mason University; Judy Page, STEM chair; Naz Basit and Carol Mournighan, branch co-presidents.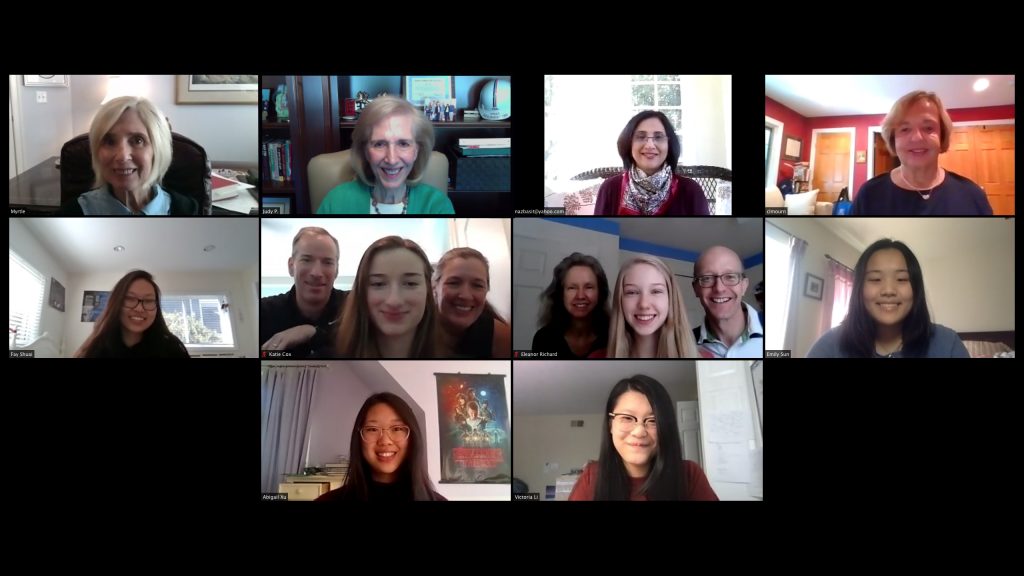 ---
AAUW Work Smart Online
American Association of University Women have initiated the Work Smart Program, designed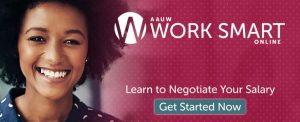 to help women close the pay gender gap by training them to negotiate for a new job, raise, or promotion.  The Program includes the following and is free and available online.  https://salary.aauw.org/
---
McLEAN BRANCH MEMBERS ARE LEADERS
The McLean Area Branch nurtures and encourages women leaders.  A number of our branch's current members have been elected to national, state, and community offices.
Elaine Lailas was a member of the McLean Community Center for 6 years and was Governing Chair for 2 years, including during one of MCC's renovations. She was also elected by all members of AAUW as program vice president on the national AAUW Board of Directors.
Mary Ann Graham, Joanne Field, and Margie Broderick all served in elected community positions. Mary Ann served more than 20 years on the Round Hill, VA, Town Council.  Joanne served 5 years on the Fairfax County School Board, including as chair, and Margie served 4 years on the Washoe County, NV, School Board.
In McLean's Dranesville tax district Caroline Pickens, Dorothy Hassan, Diane Alden and Rebecca Horahan were all elected to the McLean Community Center Governing Board, and Caroline Pickens and Dorothy Hassan served as chair.
Elected by all AAUW members in Virginia, Elaine Lailas, Peggy Stotz, Nancy Richardson, and Caroline Pickens all served at presidents of AAUW of Virginia.
Deborah DeMasi has served on the Board of Directors of the Northeast-Midwest Institute since 2012.
---
OUR PHILANTHROPIC ACTIVITIES
In its 50 years, the McLean Area Branch has been a philanthropic star, primarily through the proceeds of its annual used book sale.
More than $680,000 has been contributed to national's AAUW Funds.
The branch has endowed an American Fellowship at $75,000; an International Fellowship at $100,000; and two Research & Projects Grants at $35,000 each.
Over our 50 years of fundraising, we have raised over $190,000 supporting scholarships for university women, as well as funding fellowships and research grants.
In 2019, awarded scholarships of $7,000 to three women from Marymount, Trinity, and George Mason Universities.
On the local level we have encouraged STEM careers with annual awards to students in their junior year in math and science at McLean, Langley, and Marshall high schools.  We have also given awards to the highest ranked female in the engineering category at the Fairfax County Science Fairs.
AAUW meets the highest standards of accountability, program, and cost effectiveness, and has received the Seal of Excellence from Independent Charities of America.