The McLean Area (VA) Branch of AAUW cordially welcomes you to our website. Founded in 1969, our branch has strongly supported AAUW's mission to advance equity for women and girls through advocacy, education, philanthropy, and research. We invite you to browse and to learn more about our branch, our annual used book sale and other branch projects, and our special interest groups. Please ask for more information when you read something that interests you.
---
Thank You!
McLean AAUW extends a huge thank you from our branch to all of the donors. In total we raised $11,538.18 through our 2020 AAUW McLean Area's GoFundMe page.  We intend to have an additional GoFundMe fundraiser this year in lieu of our book sale.  Check for further information under the "Book Sale" tab under the "Activities" section of this website.
If you would like to donate to our cause, please send any donations to McLean AAUW c/o Aroona Borpujari, 1225 Meyer Court, McLean, VA 22101. Checks to be made out to McLean AAUW.
Questions:  aauwbookfair@gmail.com    703-527-4206
---
As an Amazon Associate we earn from qualifying purchases.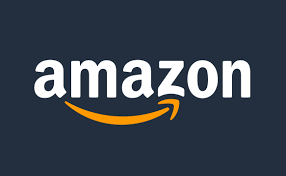 ---
Membership Renewal 
It is membership renewal time. You may renew online or by check starting March 16. Branch treasurer, Lynne Glikbarg, will send an invoice in the next several weeks with a link to the National site and all the information you will need to renew. If you renew by May 1 your name will be entered into a drawing for a free membership. Your membership continues the Branch support for women returning to college and the opportunity to participate in outstanding Branch programs.
---
Next Meetings:
If you wish to receive an invitation to a meeting below, please click here.
April Program
Please join us on Tuesday, April 13, 2021 at 7:00 pm for our April Program featuring Cyndi Shanahan, Virginia Chair for Diversity, Equity and Inclusion. Members of the Branch will get the Zoom link automatically.
To request a Zoom link, please click here.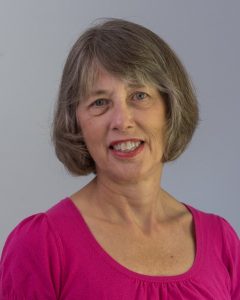 Cyndi Shanahan is currently serving her second year as the Diversity, Equity, and Inclusion (DE&I) Chair of AAUW, Virginia.    In this role she has coordinated with the Virginia branches to raise awareness of DE&I and promote programming at the branch and state level.  She has taken on the role of coordinator for AAUW state DE&I chairs so that work across the nation can be leveraged.   Prior to this role she served as the Membership Vice President position for Virginia AAUW for the past four years.
Prior to her roles on the state board, she held leadership positions in the Reston-Herndon branch including co-president and program chair.  She led facilitated sessions to improve membership demographics, program alignment and strategic plan.  Cyndi has been excited to continue the positive relationship with the Loudoun campus of Northern Virginia Community College.
Cyndi is currently retired and spends her consulting and volunteering with several nonprofits to empower women in the Northern Virginia area.  She is thrilled to be able to spend a good deal of time with her grand-children who live within walking distance.
A graduate from Jacksonville State University with a master's from the University of Alabama, Cyndi has been a resident of Virginia for over 30 years.
---
2020-2021 Fellowship and Grant Recipients to speak at April Branch Meeting
Two of McLean Branch's AAUW Funds recipients, Tesneem Aikiek and Heather Chidarara, will speak at our April Branch meeting, which will be conducted via Zoom on April 13 at 7 pm. Our third recipient, Rhian O'Rourke, is unable to join us, but will send an account of her work and goals to be read at the meeting. We look forward to hearing about the valuable work of these recipients.
The McLean Area Branch awards two fellowships and two grants, through endowments, annually to women who have demonstrated exceptional projects or work in their designated fields. The work of our 2020-2021 endowed fellowship and grant recipients is described below.
 American Fellowship Tesneem Aikiek, Ph.D., Islamic Law at Georgetown University, is researching how Muslim jurists identify multiple forms of harm in marriage and divorce, focusing on emotional and sexual harm. After completing her doctoral program, she looks forward to teaching and contributing to nonprofit community research and engagement.
International Fellowship Heather Chidarara, L.L.M., Master of Law, at Georgetown University, focuses her studies on international women's rights. Previously, she practiced as an attorney in South Africa, with experience in property law, commercial and civil litigation. Her goal is to advance the cause of women in Africa.
Research & Projects/Career Development Grants Both grants support Rhian O'Rourke, M.B.A., in her pursuit of an M.B.A./M.A. in Government at Johns Hopkins University. Her work focuses on healthcare, studying the intersection of public policy, health-care legislation, and health-care management, with emphasis on public-policy reforms that increase access to health care for people experiencing disability and marginalization. After graduation, she aspires to serve as a health-care public-policy researcher and advocate.
Congratulations to all our awardees.
---
McLean Branch Celebrates our Student STEM Award Recipients
On September 20th, 2020, branch members recognized six high school students who were the recipients of our 2020 STEM awards. Shown are: first row, from left, Abigail Xu, Langley High School, recipient of the STEM Excellence Award for her team project at the Virtual Fairfax County Regional Science and Engineering Fair; Victoria Li, recipient of the 2020 Math Achievement Award at Langley High School; second row, Fay Schuai, recipient of the 2020 Science Achievement Award at Langley High School; Katie Cox, recipient of the 2020 Science Achievement Award at McLean High School, with her parents John and Julie Cox; Eleanor Richard, recipient of the 2020 Math Achievement Award at McLean High School, with her parents Pascale and Oliver Richard; Emily Sun, Langley High School, recipient of the STEM Excellence Award for her team project at the Virtual Fairfax County Regional Science and Engineering Fair; third row, Myrtle Hendricks Corrales, past president and scholarship liaison for George Mason University; Judy Page, STEM chair; Naz Basit and Carol Mournighan, branch co-presidents.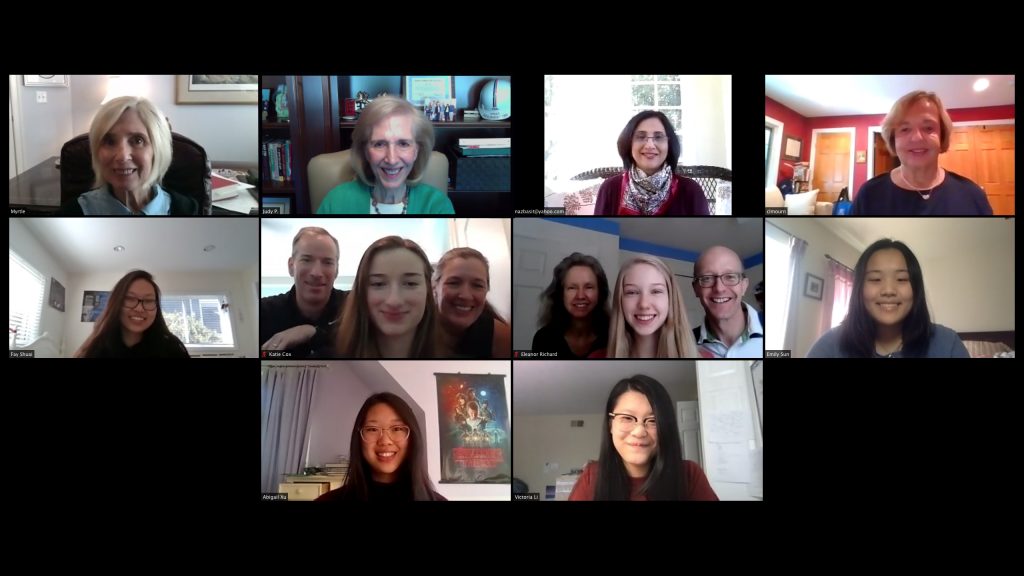 ---
AAUW Work Smart Online
American Association of University Women have initiated the Work Smart Program, designed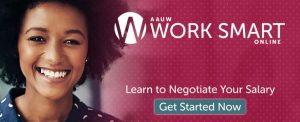 to help women close the pay gender gap by training them to negotiate for a new job, raise, or promotion.  The Program includes the following and is free and available online.  https://salary.aauw.org/
---
McLEAN BRANCH MEMBERS ARE LEADERS
The McLean Area Branch nurtures and encourages women leaders.  A number of our branch's current members have been elected to national, state, and community offices.
Elaine Lailas was a member of the McLean Community Center for 6 years and was Governing Chair for 2 years, including during one of MCC's renovations. She was also elected by all members of AAUW as program vice president on the national AAUW Board of Directors.
Mary Ann Graham, Joanne Field, and Margie Broderick all served in elected community positions. Mary Ann served more than 20 years on the Round Hill, VA, Town Council.  Joanne served 5 years on the Fairfax County School Board, including as chair, and Margie served 4 years on the Washoe County, NV, School Board.
In McLean's Dranesville tax district Caroline Pickens, Dorothy Hassan, Diane Alden and Rebecca Horahan were all elected to the McLean Community Center Governing Board, and Caroline Pickens and Dorothy Hassan served as chair.
Elected by all AAUW members in Virginia, Elaine Lailas, Peggy Stotz, Nancy Richardson, and Caroline Pickens all served at presidents of AAUW of Virginia.
Deborah DeMasi has served on the Board of Directors of the Northeast-Midwest Institute since 2012.
---
OUR PHILANTHROPIC ACTIVITIES
In its 50 years, the McLean Area Branch has been a philanthropic star, primarily through the proceeds of its annual used book sale.
More than $680,000 has been contributed to national's AAUW Funds.
The branch has endowed an American Fellowship at $75,000; an International Fellowship at $100,000; and two Research & Projects Grants at $35,000 each.
Over our 50 years of fundraising, we have raised over $190,000 supporting scholarships for university women, as well as funding fellowships and research grants.
In 2019, awarded scholarships of $7,000 to three women from Marymount, Trinity, and George Mason Universities.
On the local level we have encouraged STEM careers with annual awards to students in their junior year in math and science at McLean, Langley, and Marshall high schools.  We have also given awards to the highest ranked female in the engineering category at the Fairfax County Science Fairs.
AAUW meets the highest standards of accountability, program, and cost effectiveness, and has received the Seal of Excellence from Independent Charities of America.