The McLean Area (VA) Branch of AAUW cordially welcomes you to our website. Founded in 1969, our branch has strongly supported AAUW's mission to advance equity for women and girls through advocacy, education, philanthropy, and research. We invite you to browse and to learn more about our branch, our annual used book sale and other branch projects, and our special interest groups. Please ask for more information when you read something that interests you.
---
2021 Fundraiser Results
Our 2021 fundraiser for AAUW Funds and our branch local scholarships program for women returning to college ran from June 1-August 15. It included an outreach directly to members and a GoFundMe fundraiser to the public. Seven National's baseball memorabilia items, shown below, were signed by Max Scherzer and were included in the GoFundMe fundraiser. Donors to our GoFundMe fundraiser had the opportunity to own one of these items through a randomized blind drawing which took place on August 24th.
The grand total of our fundraising efforts was $21,908.17. The McLean Area Branch of the American Association of University Women is most grateful to Erica and Max Scherzer for their generous contribution of memorabilia for our fundraiser, as well as everyone who generously donated to promote our mission to advance equity for women and girls through advocacy, education, philanthropy and research.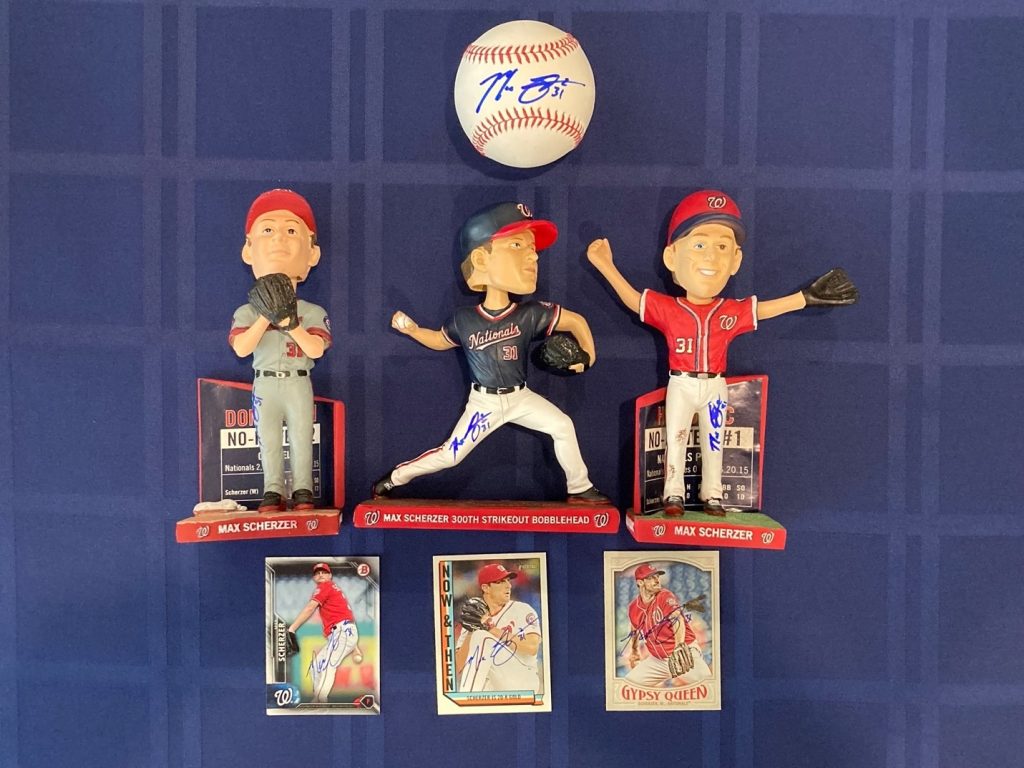 ---
As an Amazon Associate we earn from qualifying purchases.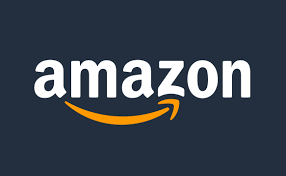 ---
Membership Renewal
It is membership renewal time. You may renew online or by check until the end of August. We request to please send in your renewals by then, so the renewed member's names can be put in this year's directory. Your membership continues the Branch support for women returning to college and the opportunity to participate in outstanding Branch programs.
---
Next Meetings:
If you wish to receive an invitation to a meeting below, please click here.
AAUW Mclean Branch Program for November 2021
A discussion on Criminal Justice and Inequities in Women and Minorities by Steve T. Descano


Tuesday, November 16, 2021
7:00 pm via Zoom
Steve T. Descano, Commonwealth's Attorney for Fairfax City and Fairfax County, is a veteran, former federal prosecutor. He served as a federal prosecutor under the Obama Administration for six years specializing in complex financial crimes of both national and international scopes.
A West Point graduate, Steve was a helicopter pilot and U.S. Army Officer before putting himself through law school and becoming a federal prosecutor. After his work in the Justice Department, Steve went on to serve his community as a board member for NARAL Pro-Choice Virginia as well as the Fairfax County NAACP's first nominee to the County's Police Civilian Review Panel. Steve previously worked to help families throughout the region as the outgoing Chief Operations Officer and General Counsel at Paragon Autism Services, Northern Virginia's premiere provider of Applied Behavior Analysis therapy for children with Autism.
Since taking office in 2020, Steve has embarked on a groundbreaking reform agenda. He has implemented policies that make our community safer while addressing racial and socioeconomic inequities in our criminal justice system, stemming the tide of mass incarceration, and elevating a holistic, values-based approach to prosecution over a reflexively punitive one.
All those interested in joining the program please visit our website http://mclean-vaaauw.net and send in a request for the link to the meeting, under Programs.
---
Make your VOICE heard!
The 2021 Virginia State election season is here. It is the right and duty of every eligible citizen of a democracy to vote for our democracy to function as it should.
Early voting has started at the Fairfax County Government Center.
Early voting at the Mclean Government Center (Police Station) schedule is as follows.
10/21 – 10/29 (Mon – Fri, 12:00pm – 7:00pm)
10/23 & 10/30 (Sat, 9:00am – 5:00pm)
10/24 (Sun, 1:00pm – 5:00pm)
Election Day is November 2 and polls are open 6:00 am till 7:00 pm.
For more information about your polling place go to www.vote411.org or
www.votingmatters.org
Candidates:
Governor
Terry McAuliffe (D)
Glenn Youngkin (R)
Princess Blanding (I)
Lieutenant Governor
Hala Ayala (D)
Winsome Sears (R)
Attorney General
Mark Herring (D) Incumbent
Jason Mirayes (R)
House of Delegates and Districts for McLean AAUW
House District 34 Kathleen Murphy (D) Incumbent Gary Pan (R)
House District 35 Mark Keam (D) Incumbent Kevin McGrath (R)
House District 48 Rip Sullivan (D) Incumbent Edward Monroe (R)
House District 53 Marcus Simon (D) Incumbent Sarah White (R)
AAUW Public Policy Priorities
Before you cast your vote, we request that you assess each candidate and how they support AAUW's priorities.
AAUW's public policy agenda describes expanding and protecting the right to vote as foundational because having the right to vote is a prerequisite to establishing all other policies that AAUW advocates.
AAUW promotes the economic, social, and physical well-being of all persons. Essential to that well-being are an economy that provides
equitable employment opportunities;
reduction of poverty;
a living wage;
quality, affordable dependent care;
paid family and medical leave;
safe, livable, and affordable housing;
quality, affordable, and accessible health care for all, including reproductive health care;
and a clean, healthy, and sustainable environment.
We support a Social Security system that provides inflation-protected, guaranteed lifetime benefits with a progressive benefit formula, spousal and widow benefits, and disability and survivor benefits.
We support robust and strong Medicare and Medicaid systems and oppose any efforts to undermine them, including privatization and block grant proposals.
AAUW recognizes that gun violence is a public health crisis
For more information or help, contact Carol Mournighan, clmourn atgmail.com.
---
McLean Branch Celebrates our Student STEM Award Recipients
STEM Award Recipients Honored at McLean AAUW Branch Event. Six female high school students are the recipients of the 2021 STEM Achievement Awards presented by the McLean Area Branch of AAUW. The recipients are Susan Shobeiri (Math), Vivian Kreeb (Science), and Alex Vasilcoiu (Computer Science) from McLean High School, and Mary Zhou (Math), Anvitha Puritipati (Science), and Summer Parise (Computer Science) from Langley High School. The branch recognized the students' accomplishments at the September 19, 2021, branch event on Zoom. Shown are: first row, Myrtle Hendricks-Corrales, liaison for McLean High School; second row, from left, Nina McVeigh, liaison for Langley High School; and Alex Vasilcoiu, recipient of the 2021 Computer Science Achievement Award at McLean High School, with her parents Cornelia and Dan Vasilcoiu.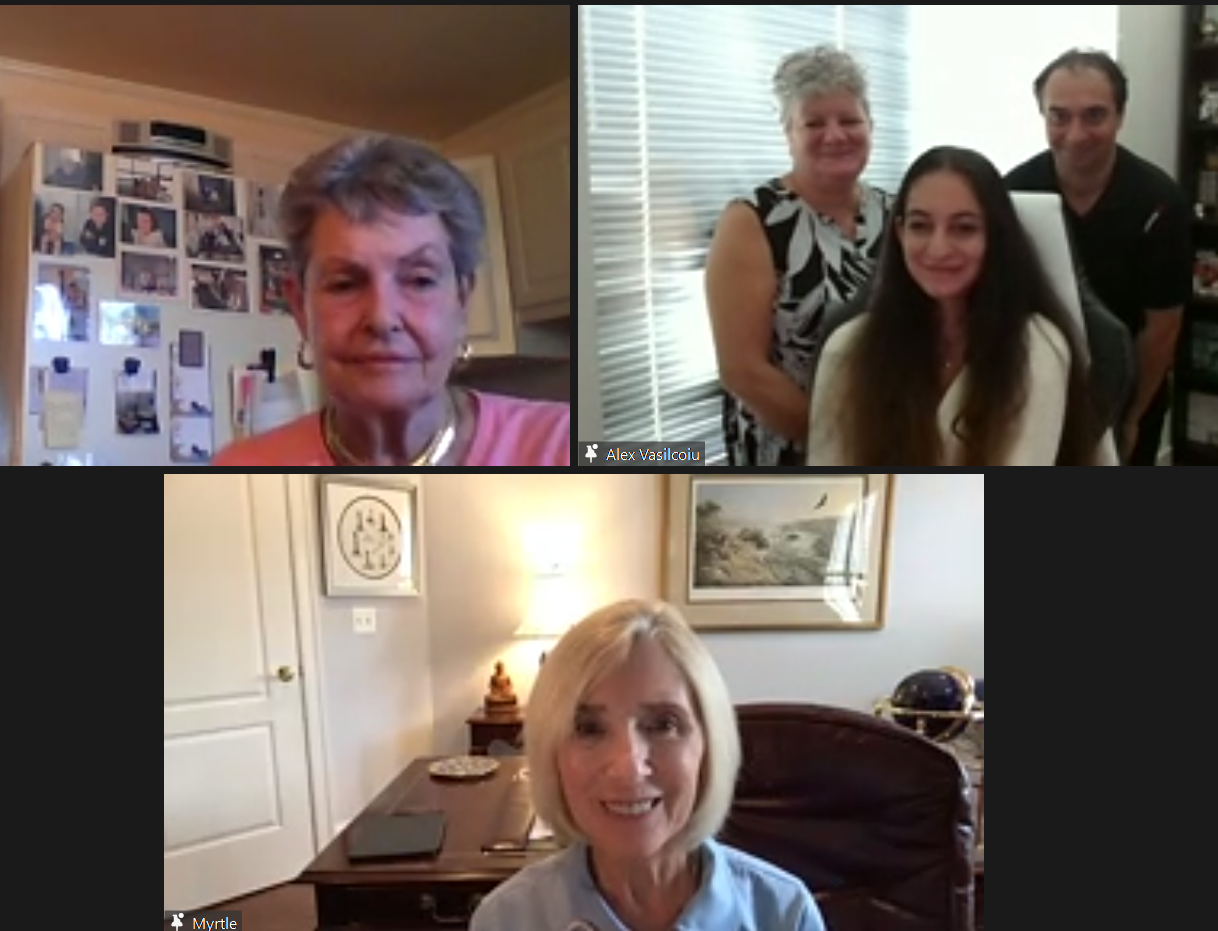 ---
AAUW Work Smart Online
American Association of University Women have initiated the Work Smart Program, designed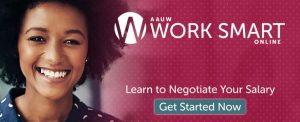 to help women close the pay gender gap by training them to negotiate for a new job, raise, or promotion. The Program includes the following and is free and available online. https://salary.aauw.org/
---
McLEAN BRANCH MEMBERS ARE LEADERS
The McLean Area Branch nurtures and encourages women leaders. A number of our branch's current members have been elected to national, state, and community offices.
Elaine Lailas was a member of the McLean Community Center for 6 years and was Governing Chair for 2 years, including during one of MCC's renovations. She was also elected by all members of AAUW as program vice president on the national AAUW Board of Directors.
Mary Ann Graham, Joanne Field, and Margie Broderick all served in elected community positions. Mary Ann served more than 20 years on the Round Hill, VA, Town Council. Joanne served 5 years on the Fairfax County School Board, including as chair, and Margie served 4 years on the Washoe County, NV, School Board.
In McLean's Dranesville tax district Caroline Pickens, Dorothy Hassan, Diane Alden and Rebecca Horahan were all elected to the McLean Community Center Governing Board, and Caroline Pickens and Dorothy Hassan served as chair.
Elected by all AAUW members in Virginia, Elaine Lailas, Peggy Stotz, Nancy Richardson, and Caroline Pickens all served at presidents of AAUW of Virginia.
Deborah DeMasi has served on the Board of Directors of the Northeast-Midwest Institute since 2012.
---
OUR PHILANTHROPIC ACTIVITIES
In its 51 years, the McLean Area Branch has been a philanthropic star, primarily through the proceeds of its annual used book sale.
More than $680,000 has been contributed to national's AAUW Funds.
The branch has endowed an American Fellowship at $75,000; an International Fellowship at $100,000; and two Research & Projects Grants at $35,000 each.
Over our 50 years of fundraising, we have raised over $190,000 supporting scholarships for university women, as well as funding fellowships and research grants.
In 2019, awarded scholarships of $7,000 to three women from Marymount, Trinity, and George Mason Universities.
On the local level we have encouraged STEM careers with annual awards to students in their junior year in math and science, and recently added computer science at Mclean, Langley, and Marshall. We have also given awards to the highest ranked female in the engineering category at the Fairfax County Science Fairs.
AAUW meets the highest standards of accountability, program, and cost effectiveness, and has received the Seal of Excellence from Independent Charities of America.