The McLean Area (VA) Branch of AAUW cordially welcomes you to our website. Founded in 1969, our branch has strongly supported AAUW's mission to advance equity for women and girls through advocacy, education, philanthropy, and research. We invite you to browse and to learn more about our branch, our annual used book sale and other branch projects, and our special interest groups. Please ask for more information when you read something that interests you.
---
Voting in Virginia 2020
https://vote.elections.virginia.gov/Registration/DmvPage1Lookup
If you are planning on early voting in person:
Beginning September 18 through October 31, you can do early voting at the Fairfax County Government Center, 12000 Government Center Parkway, Fairfax, 22035, between the hours of 8AM and 4:30PM, Monday through Friday.
Beginning October 14 and through October 31, there will be numerous sites available for in-person early voting between the hours of 1PM and 7PM. These include in our area the Government Center in McLean at Balls Hill Road and Lewinsville Road
If you are planning on requesting a mail in ballot:
Here is the link to the mail-in ballot (absentee): https://vote.elections.virginia.gov/VoterInformation/Lookup/absentee
You can, of course, mail your ballot or you can take it to a secure drop box at one of the early voting sites. One of the mailboxes will be at the Government Center in McLean at Balls Hill Road and Lewinsville RoadYou can check for  other secure drop box locations at www.fairfaxcounty.gov/elections
It is very important that you sign the envelope for the mail-in ballot where indicated. Ms. Hanley said this is the biggest cause of a vote not being counted.
You no longer need a witness for your mail-in ballot.
Be sure to request your ballot soon so you have plenty of time to send it back.
If for vote in person early or on election day, ID is still required but it doesn't have to be a photo ID.  Acceptable forms of ID are listed here:  https://www.elections.virginia.gov/casting-a-ballot/in-person-voting/
If you have received a mail in ballot, please either mail it early or drop it off in one of the secure drop boxes.
AAUW of Virginia which has long focused on voting rights, is advocating that we vote "YES" on the Virginia Redistricting Commission Constitutional Amendment (Constitutional Amendment #1) on the November ballot.
---
2020 Book Sale
Due to the Covid-19 pandemic and out of an abundance of caution for our members and the public, we have CANCELLED our 2020 book sale.
NEWS FLASH: The results are in from our AAUW McLean Area's HOME RUN Fundraiser. Three baseball owners were selected through a random, computer-generated system. They are Ken Robbett of Alexandria, Tom Spulak of McLean and Jeanne Reimers of Falls Church.
---
McLean AAUW extends a huge thank you from our branch to all of the donors. In total we raised $11,538.18 through our AAUW McLean Area's GoFundMe page.
We are still accepting donations for this year's local scholarships and AAUW Funds until October 10th. Please send any donations to McLean AAUW, P.O. Box 1002, McLean, Va 22101.
Questions:  aauwbookfair@gmail.com    703-527-4206
---
As an Amazon Associate we earn from qualifying purchases.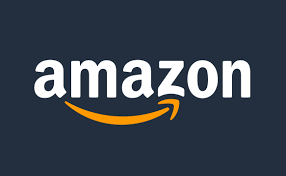 ---
McLean Branch Holds Meetings on Zoom
On Septemberth, 2020,  Co-President Carol Mournighan moderated our first branch meeting of the year via a Zoom video conference call. Participants on the call are shown on the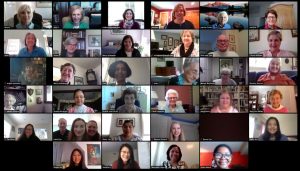 screenshot at right. We congratulated our scholarship winners and recognized our STEM high school award recipients.
There are six regular branch meetings during the year.  The theme for our 2020-2021 season is "Confronting and Addressing Today's Issues: the Pandemic's Impact on Women and Minorities."
We usually meet at the McLean Community Center.  However, due to the pandemic, all Branch meetings will be conducted via Zoom until further notice.  Typically, there is also a Northern District meeting in October, a December Holiday luncheon, an Annual Spring Luncheon in May and an annual Virginia State meeting.  We will update you regarding whether such meetings will be held.
If you are interested in joining us, please contact us.
---
Next meetings:
See our upcoming events in the right-hand column and a full list on our calendar.
Tuesday, November 17, 2020 at 6:30 pm via ZOOM
Speakers Dr. Earl Smith and Dr. Angela Hattery, authors of the book Policing Black Bodies will present a powerful narrative about the regulation of African American people and how they are treated differently than whites in many settings, including the public education system and the criminal justice system. Their book makes a compelling case of how prisons, the school to prison pipeline, the policing of women and the police killing of Blacks are part of a continuum structured by systemic racism.
If you are a branch member you will receive an email with the Zoom link to the program. If you are not a branch member and would like to register for this presentation, please click here and leave your name and email address and you will be sent a link.
The Author's book, "Policing Black Bodies" is available on AMAZON for purchase. Please use the AMAZON link on our Mclean Area Branch AAUW website for making your purchase.
Be sure to check  Activities
for details on upcoming meetings of our interest groups.
---
McLean Branch Celebrates our Student STEM Award Recipients
On September 20th, 2020, branch members recognized six high school students who were the recipients of our 2020 STEM awards. Shown are: first row, from left, Abigail Xu, Langley High School, recipient of the STEM Excellence Award for her team project at the Virtual Fairfax County Regional Science and Engineering Fair; Victoria Li, recipient of the 2020 Math Achievement Award at Langley High School; second row, Fay Schuai, recipient of the 2020 Science Achievement Award at Langley High School; Katie Cox, recipient of the 2020 Science Achievement Award at McLean High School, with her parents John and Julie Cox; Eleanor Richard, recipient of the 2020 Math Achievement Award at McLean High School, with her parents Pascale and Oliver Richard; Emily Sun, Langley High School, recipient of the STEM Excellence Award for her team project at the Virtual Fairfax County Regional Science and Engineering Fair; third row, Myrtle Hendricks Corrales, past president and scholarship liaison for George Mason University; Judy Page, STEM chair; Naz Basit and Carol Mournighan, branch co-presidents.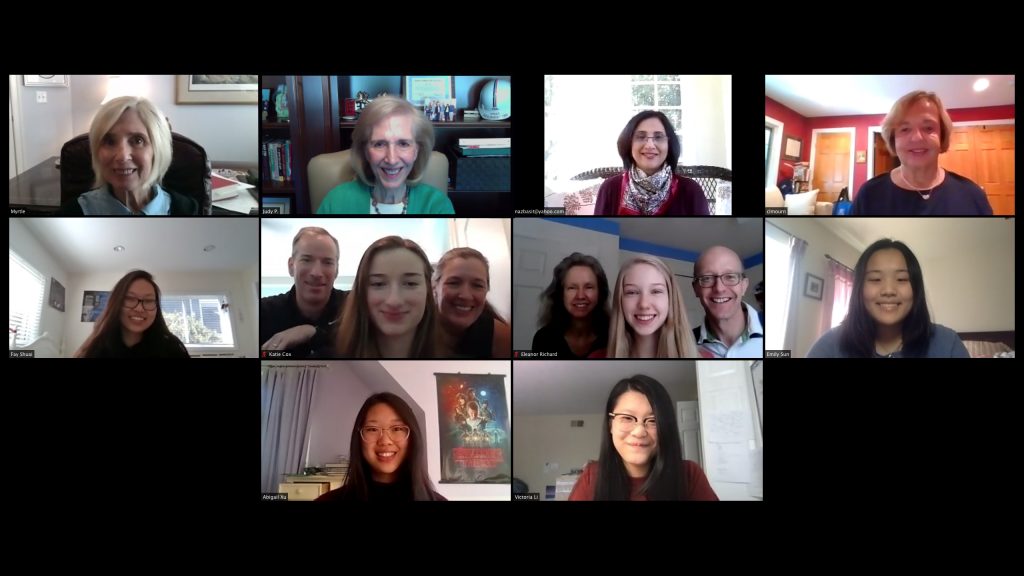 ---
AAUW Work Smart Online
American Association of University Women have initiated the Work Smart Program, designed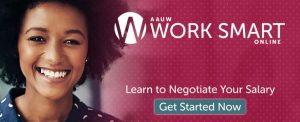 to help women close the pay gender gap by training them to negotiate for a new job, raise, or promotion.  The Program includes the following and is free and available online.  https://salary.aauw.org/
---
McLEAN BRANCH MEMBERS ARE LEADERS
The McLean Area Branch nurtures and encourages women leaders.  A number of our branch's current members have been elected to national, state, and community offices.
Elaine Lailas was elected by all members of AAUW as program vice president on the national AAUW Board of Directors.
Mary Ann Graham, Joanne Field, and Margie Broderick all served in elected community positions. Mary Ann served more than 20 years on the Round Hill, VA, Town Council.  Joanne served 5 years on the Fairfax County School Board, including as chair, and Margie served 4 years on the Washoe County, NV, School Board.
In McLean's Dranesville tax district Caroline Pickens and Dorothy Hassan were both elected to the McLean Community Center Governing Board, and each served as chair.
Elected by all AAUW members in Virginia, Elaine Lailas, Peggy Stotz, Nancy Richardson, and Caroline Pickens all served at presidents of AAUW of Virginia.
---
OUR PHILANTHROPIC ACTIVITIES
In its 50 years, the McLean Area Branch has been a philanthropic star, primarily through the proceeds of its annual used book sale.
More than $680,000 has been contributed to national's AAUW Funds.
The branch has endowed an American Fellowship at $75,000; an International Fellowship at $100,000; and two Research & Projects Grants at $35,000 each.
Over our 50 years of fundraising, we have raised over $190,000 supporting scholarships for university women, as well as funding fellowships and research grants.
In 2019, awarded scholarships of $7,000 to three women from Marymount, Trinity, and George Mason Universities.
On the local level we have encouraged STEM careers with annual awards to students in their junior year in math and science at McLean, Langley, and Marshall high schools.  We have also given awards to the highest ranked female in the engineering category at the Fairfax County Science Fairs.
AAUW meets the highest standards of accountability, program, and cost effectiveness, and has received the Seal of Excellence from Independent Charities of America.