There will be six regular Branch Meetings this year in addition to the Northern District Meeting in October, the December Holiday Luncheon, and the Annual Spring Luncheon in May 2022.
The theme for the Speaker Program 2021-2022 is: "Equity: The Status of Women and Minorities."
Sunday, September 19, 2021, 2:00 – 4:00 p.m., Via Zoom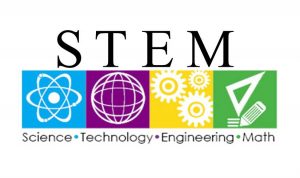 At our first AAUW McLean Branch meeting of the year, we will welcome our newly elected officers and celebrate the outstanding young women awardees and scholarship winners supported by our Branch. These will include the high school junior STEM Achievement Award winners and Trinity of Washington University and Marymount University scholarship recipients.
Northern District Meeting, October 9, 2021, 10:00 a.m. – Noon, Via Zoom
Meg Tuccillo of the Arlington Branch will present a video from Jada Pinkett Smith's "Red Table Talk" program on relations between women of color and white women. After the video, attendees will participate in a facilitated discussion using break-out rooms and then reconvene to discuss.
After the program, State Board members will provide updates including information on the revised "Shape the Future" membership discount and how branches can use it to increase membership. A representative from each branch will provide a short update on upcoming branch activities and announce any special programs to which others are invited.
Tuesday, November 16, 2021, 7:00 – 9:00 p.m., Via Zoom
Steve T. Descano, Commonwealth's Attorney, Fairfax County and Fairfax City, will speak on "Criminal Justice and Inequities in Women and Minorities." Descano, a veteran and former
federal prosecutor, served under the Obama Administration for six years specializing in complex financial crimes of both national and international scope. A West Point graduate,
Steve was a helicopter pilot and U.S. Army Officer before putting himself through law school and becoming a federal prosecutor.
Saturday, December 11, 2021, 12:00 – 2:00 p.m., In Person
Holiday Luncheon. Internationally recognized expert on Violence Against Women (VAW), Jeanne Ward, will address "Women Facing Gender Discrimination & Inequities Worldwide." Ward has consulted to more than 30 countries around the world, with a primary focus on humanitarian emergencies. She is the author of numerous publications on VAW and has developed globally disseminated tools and guidelines.
Venue: River Bend Club, 375 Walker Rd, Great Falls, VA, 22066
Saturday, January 22, 2022, 10:00 a.m. – 12:00 p.m., Via Zoom
AAUW of Virginia is sponsoring a program on "Creating Inclusive Spaces." The program will feature a panel discussion on AAUW Diversity, Equity, & Inclusion.
Saturday, February 12, 2022, 10:00 a.m. – 12:00 p.m., Via Zoom
Co-Sponsored by the Fairfax City Branch of AAUW in Honor of Black History Month
Julius Rosenwald was a successful businessman who headed Sears Roebuck & Co in its early years. He was also a philanthropist who worked in collaboration with Booker T. Washington to build 5,000 schools for African-American children in the South during the 1920s and '30s. This month's program will feature the film "Rosenwald, the Remarkable Story of a Jewish Partnership with African American Communities," a 90-minute documentary written and directed by Aviva Kemper.
Following the film, Stephanie Deutsch, author of "You Need a Schoolhouse," her book about the Rosenwald schools, will discuss and answer questions about Rosenwald, her book, and the film. This fascinating program is being presented by the AAUW McLean Area Branch with the Fairfax City Branch as co-sponsor.
Tuesday, March 15, 2023, 6:30 p.m. – 8:30 p.m., Via Zoom
Branch Event and Annual Business Meeting.This month's Branch meeting will feature a presentation by the first-place winner of the local STEM Essay Contest. The contest challenges a student to discover and publicize a woman, including women of color, who made a difference in Science, Technology, Engineering, or Mathematics, but who received little or no recognition for their contributions while they were alive. Strong preference is given to essays about women who are not well known even today. This event is held in honor of Women's History Month.
Tuesday, April 19, 2022, 7:00 – 9:00 p.m., In Person
The April Branch meeting will feature Karla Bruce-Choice, chief equity officer of Fairfax County, who will speak on gender and economic inequities faced by women and girls in the local communities, and efforts being made to counter them. Bruce- Choice has had success bridging the policies and practices of local government with the collective action of partners from the civic, nonprofit, philanthropic, faith, and business sectors to effect positive change for youth, families, and communities. We look forward to seeing you in person!
Venue: McLean Community Center (MCC), 1234 Ingleside Avenue, McLean, VA, 22101
Saturday, May 7, 2020, 11:30 a.m. – 2:00 p.m., In Person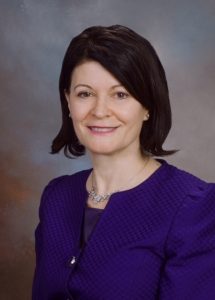 Annual May Luncheon and Branch Meeting. The annual May luncheon and Branch meeting speaker, Virginia State Senator Barbara Favola, will highlight the Branch theme for the year, Equity: The Status of Women and Minorities.
Venue: River Bend Club, 375 Walker Rd, Great Falls, VA, 22066