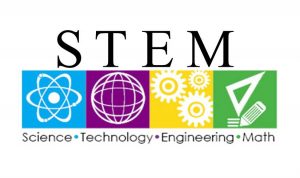 The winners of the 2022 STEM Essay Contest sponsored by the McLean Area Branch have been announced. The contest was open to 7th and 8th grade students (girls and boys) at local public and private schools. They were asked to discover and publicize women including women of color (non-white) who made a difference in STEM fields, but who received little or no recognition for their contributions while they were alive. Strong preference was given to essays about women who are not well known even today. Each essay described one woman's STEM contribution and its impact, as well as why the student selected the woman.
This year's winners are:
1st Place: Ishi Kanaparthi, Cooper Middle School (7th Grade)
2nd Place: Alden Walcott, Cooper Middle School (7th Grade)
Honorable Mention: Lillian Hood, Longfellow Middle School (7th Grade)
Honorable Mention: Hridhaan Banerjee, Cooper Middle School (7th Grade)
As part of the awards ceremony, the 1st place winner, Ishi Kanaparthi, read her essay on Cecilia Payne, an astronomer and astrophysicist. Other women who were the subjects of the winning essays were Lise Meitner, a pioneering physicist, and Bessie Griffin, a physical therapist, nurse, inventor, and forensic scientist. See below for more information on these and other amazing women in STEM. The students received Certificates of Merit and a monetary award by mail.
Fourteen volunteers from the McLean Area branch served as judges: Pam Bacher, Marie Briones-Jones, Kathy Burns, Betsy Canaga, Marlene Chivavibul, Dorothy Hassan, Myrtle Hendricks-Corrales, Sherry Joslin, Nina McVeigh, Tom McVeigh, Ruth Nowjack-Raymer, Judy Page, Caroline Pickens, and Adarsh Trehan. The essay contest was managed by a steering committee, consisting of Marie Briones-Jones, Kathy Burns, and Myrtle Hendricks-Corrales, together with Judy Page, STEM Chair.
For this year's STEM Essay Contest, the students chose a group of accomplished women in STEM fields who are hardly known today. Here is a sample of some of the women about whom the students wrote essays.
Top row, from left:
Jeanne Spurlock was an American psychiatrist and educator during the second half of the 20th C. She was the author of numerous scholarly articles addressing the problems of sexism, racism, and cultural misunderstanding in the mental health field.
Ynes Mexia was an early 20th C. Mexican-American botanist notable for her extensive collection of novel specimens of flora and plants originating from sites in Colombia, Mexico, and Peru. She discovered a new genus named after her and accumulated over 150,000 specimens for botanical study.
Katharine Burr Blodgett, an engineer and scientist at the GE Research Lab, invented invisible non-reflective glass in 1938. Her patented process has been used to limit distortion in items such as eyeglasses, microscopes, telescopes, cameras, and projector lenses.
Eunice Foote was a physicist, inventor, and women's rights advocate from the mid-1800s whose experiments foreshadowed the discovery of Earth's greenhouse effect. Her experiments led her to hypothesize that concentrations of carbon dioxide in the air could influence global temperatures.
Bottom row, from left:
Ruth Benerito, a chemist at the USDA, conducted research in the 1950s showing that when specific reagents were bonded to cellulose, the cellulose fibers would not form creases. The result was a cotton fabric with wrinkle resistance that was said to have saved the cotton industry.
Bessie Griffin, a pioneer physical therapist, nurse, inventor, and forensic scientist, found innovative ways to rehabilitate wounded soldiers after World War II. She invented a patented self-feeding apparatus for amputees and taught veterans who lost use of their hands to perform tasks with the use of their teeth and feet.
Cecilia Payne-Gaposchkin, a British-born American astronomer and astrophysicist, proposed in 1925 that stars were composed primarily of hydrogen and helium. Her groundbreaking conclusion was initially rejected because it contradicted the scientific wisdom of the time, which held that there were no significant elemental differences between the Sun and Earth.
Lise Meitner was a pioneering physicist who studied radioactivity and nuclear physics. She was part of a team that discovered nuclear fission — a term she coined — but she was overlooked in 1944 when her colleague Otto Hahn was awarded the Nobel Prize in Chemistry.
Information on the 2023 STEM Essay Contest will be posted here in January 2023.
Any questions about the STEM Essay Contest may be sent to Judy Page, STEM Chair, at mcleanaauw at gmail.com.
Return to the STEM Main Page.